This past weekend while we were hanging out with some friends, I was able to capture this moment.
When I say the girl loves her dad, I'm so not kidding. And notice the death grip on the ball.
Moving on.
And as I was looking at this picture and thinking about it, this came to mind: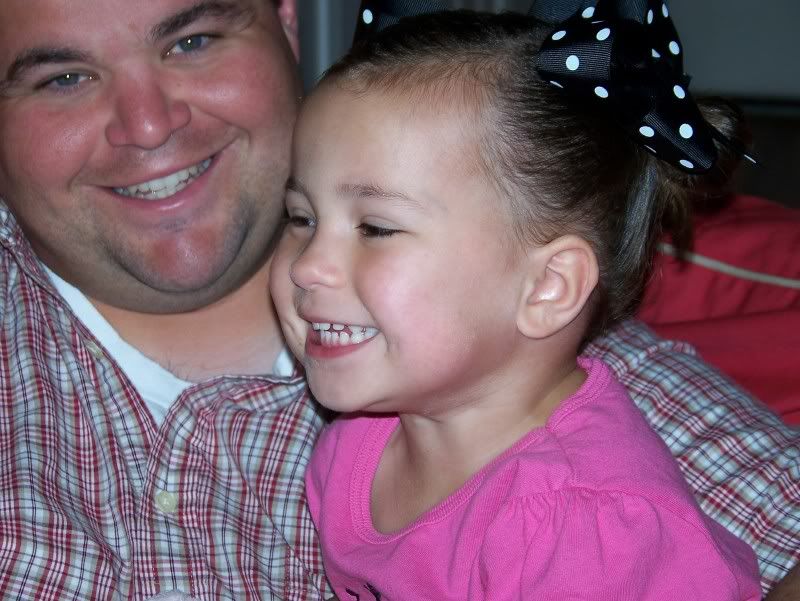 This was taken at Lib's third birthday party.
Am I the only one who sees some serious resemblance?