Hey Bloggie friends.
Today I'm hoping that Fingerprints on the Fridge is not a new term to you, but just in case it is, we're gonna fix that little problem-o, k?
This just so happens to be one of my favorite craft blogs. She posts some fabulous ideas and has a wonderful weekly link party.
And I was thrilled to learn that she has an Etsy shop . . .
and I think you'll understand why this caught my eye:
And this two too:
And I think these are super cute:
And this incredibly creative blogger has recently added these little cuties to her shop:
And she would love to offer a choice of one of these pins to one of you.
Here's how you can enter to win:
MANDATORY ENTRY:
OPTIONAL ENTRIES:
*Visit the Fingerprints on the Fridge blog and leave a comment, join her linky party, or become a follower of her blog.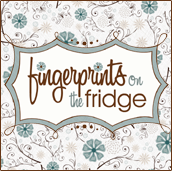 *Become a follower of my blog or remind me that you already are one.
*Post about this giveaway on your facebook, blog or twitter and leave a link if possible.
*Post about the Africa shirts we're selling on your facebook, blog, or twitter.
PLEASE LEAVE A SEPARATE COMMENT FOR EACH THING YOU DO, mkay?
The winner will chosen via random.org on the morning of Feb. 17th.
Hope your weekend was less hectic than mine...more details on this to come.